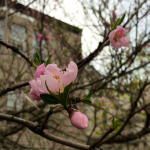 Flourish, has evolved from my intense passion around helping people heal from chronic dieting, weight-cycling and emotional eating.
It is the culmination of:
my experiences, both personal and professional
my research and study
and the many clients who have honored me by sharing their stories
Flourish focuses on sustainable skills.
Skills that will support you in the long-term versus
the "white-knuckling" dieting requires.
Skills designed to help you:
These are some of the skills you will learn:
Learning these skills will increase your connection with yourself and your needs.
This will allow food to fall into a natural place in your life.
Taking care of yourself will change from –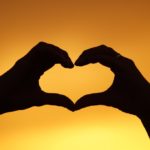 something that you "should do"
to something that simply feels good.
Changing "I should" to "I want" changes everything when it comes to your relationship with food!
Kindness and self-care which is connected with your body's needs
has the best chance of moving your body to its natural set-point
with far less risk of regaining the weight!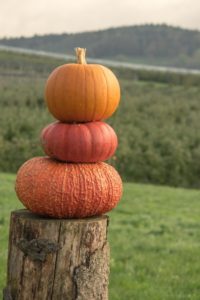 Are you ready

to approach this in a new way?
to focus on sustainable skills that will support you emotionally and physically?
to learn what lessons your struggles with weight and food might hold for your life?
I have designed Flourish to allow you to choose a program that best fits your needs.
You can stick your toe in the water with an introductory class.
Or, if you believe that you are ready to get your life back and to change your "wiring," there are options that will provide you with the exposure you need to be well on your way.
I would love to talk with you and explore which option is right for you.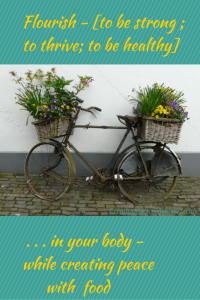 Flourish options: *
"Toe in the Water" – Introductory Workshop: $20
"I'm Ready to Get Started" – 6 Week Course: $270.
"I Believe" – On-going Women's Group. This option requires the 6-week course and a screening session.
Many people also work on these skills individually.
Each of these options has much to offer! Knowledge is helpful and, as I am sure you know, knowing what to do is not the same as being able to do it.
If you are ready to rewire those self-limiting diet wires and reclaim your life, the more exposure the better!
Still worried about giving up dieting?, click here.
*Flourish is available for women, both individually, as well as in a group format. For men it is available on an individual basis.