Health and Weight
Websites:
My blog posts: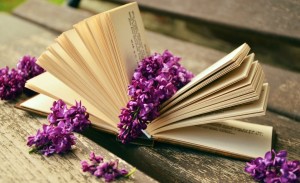 Books
Health at Every Size, The Surprising Truth about Your Weight by Linda Bacon, Ph.D.
Why Diets Make us Fat, Sandra Aamodt, Ph.D.
Secrets from the Eating Lab, Traci Mann, Ph.D.
Big Fat Lies: The truth about your weight and health, by Glenn Glasser
Attuned/mindful eating:
To learn more about switching from dieting to attuned/mindful eating, check out any of these books. I have listed them in alphabetical order by author. I would suggest reading more than one as my experience has been that some books will "speak" to you more than others.
Overcoming Overeating, by Hirschmann and Munter
When Women Stop Hating Their Bodies, by Hirschmann and Munter
The Diet Survivors Handbook, Judith Matz and Ellen Frankel
Eat What You Love, Love What You Eat, Michelle May
Breaking Free From Compulsive Eating, by Geneen Roth (or any of her books)
Body Kindness, Rebecca Scritchfield
Intuitive Eating, Evelyn Tribole and Elyse Resch
Videos
Rethinking our beliefs about dieting and weight loss:
All Bodies on Bikes—Shimano
Linda Bacon describes Health at Every Size®
A look at the dangers of dieting
"Poodle Science, Association for Size Diversity and Health
Rethinking how we think about body image:
Giving up "Fat Talk" – Tri-Dela Fat Talk Free Week
Love Yourself by Khari – a video a father wrote for his daughter who was being bullied. It has a strong message about positive body image, self-love and focusing on health versus weight. You might just find yourself singing along – I did!
"Try" by Colbie Caillat
Blindfolded Woman in a bikini stands in public for a POWERFUL self-acceptance experiment.