Learn how your anxiety might actually be a resource.
Feel more confident and courageous
Live a life worth living!
Ready to find out how?
You can start working on these goals, right now, from the comfort and safety of your own home.
The class is all online – right here on my site
and it's free!
You just need to sign up!
I will help you learn: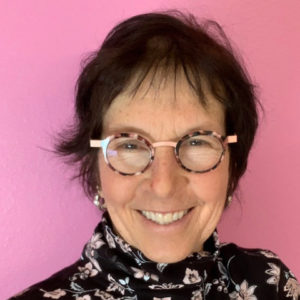 what anxiety is and that it doesn't mean that there is something wrong with you.
about your body's response to stress and how it is a resource
the power in how you approach anxiety
the two admirable personality qualities that are reflected in anxiety
how your anxious temperament may be a resource for the ones you love.
Wondering what others have thought?
If you are like me, you like to check out the reviews before purchasing something.
Since this class is brand new, I can't share with you reviews from people who have taken it.
I can share with you these words from a referring physician:
"Deb Lang is my go-to counselor when I encounter patients with anxiety. Patients frequently comment how helpful she has been for them in learning about anxiety and gaining lifelong skills to calm anxiety. Years later, I still hear how helpful she was to them."

Tracy Fairbanks, M.D.
I know from experience that the information in this class has been life changing for clients who have worked with me.
You can click here to read a review by a previous client.
Are you ready to get started, right now?
Are you ready to learn how your anxiety might be a resource?
Just sign up below. It is free and only requires an email address.
---
Please note: This course is educational in nature, is not psychotherapy and does not imply a professional relationship between us. If you are seeking therapy or if your anxiety is severe, and especially if you are at the place where you are feeling hopeless, please reach out to someone for support, in addition to taking this course.
If you live in Montana or Colorado, give me a call and we can decide whether we are a good fit to work together. If not, I can assist with referrals. If you live outside of those areas please call a therapist in your area for support, in addition to taking my course.