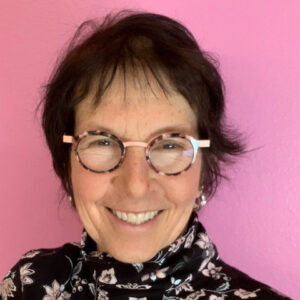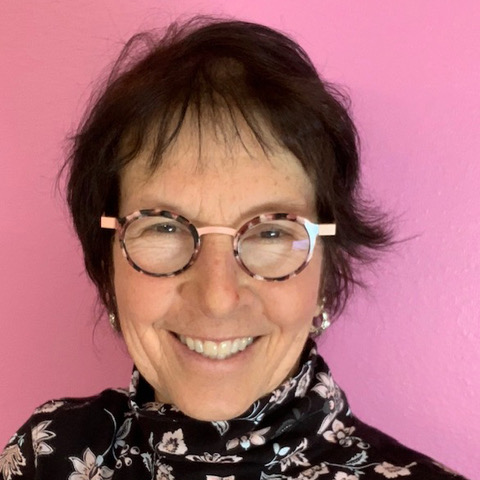 "In order to move past anxiety
you have to move toward it first."
What is it like to read those words?
I'm imagining scary or maybe the thought "no way" comes up.
I understand it sounds counterintuitive.
It is the reason so many hard working intelligent people get trapped by anxiety.
With most problems in our lives, we focus on them until they go away.
Right?
Well, unfortunately, all that hard work trying to control their anxiety is what most often keeps people stuck.
loving acceptance is the key
What really makes a difference with anxiety is when we can be right there with it in a loving and accepting way.
Loving acceptance calms the system.
Trying to control it increases fear and increases symptoms.
For many people embracing anxiety is just too darn scary to even think about.
Does the thought scare you?
Are you afraid you will have a panic attack or maybe end up in the ER?
That is the reason that I put together this free course.
I want to help you gain an understanding of what is happening in your body when you get anxious and why it is happening.
I also want you to realize that you are not defective in any way because you get anxious.
In fact, a couple of great personality qualities naturally result in a tendency to anxiety.
a starting place
This course is a good starting place to set a new course in dealing with your anxiety.
It is the "why" behind the importance of embracing anxiety.
In it you will practice with some tools to help you approach your anxiety in a new way.
knowledge sets the stage
And, the most important reason for taking this course is to
understand the importance of befriending your anxiety
rather than trying to prevent it or control it.
Once you have this knowledge, you will be in a better place to begin embracing your anxiety with love and compassion.
the resource in anxiety
When you can embrace your anxiety, your system will calm down.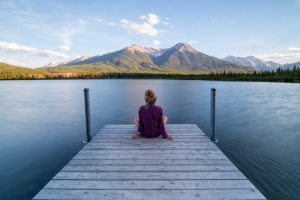 When your system is calm you will be able to connect with your inner wisdom.
This inner wisdom will guide you in figuring out what triggered your anxiety and what it is you need.
In this way, anxiety turns into a resource guiding you in your self-care.
the next steps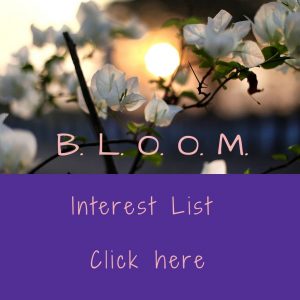 Are you ready to embrace your anxiety?
I would love to guide you in that process!
We could do that through individual work online or through my "Bloom – from your center", program when it becomes available.
If you are interested in being notified when that course becomes available, just click on the image.
Click here to learn more about working with me.
Or use the contact box to the right, to contact me.
Let's talk about the best plan for you!
taking the free course
"How anxiety can be a resource" is all online – right here on my site
and it's free!
You just need to sign up!
I will help you learn:
what anxiety is and that it doesn't mean that there is something wrong with you.
about your body's response to stress and how it is a resource
the power in how you approach anxiety
the two admirable personality qualities that are reflected in anxiety
how your anxious temperament may be a resource for the ones you love.
Just sign up below. It is free and only requires an email address.
---
Please note: This course is educational in nature, is not psychotherapy and does not imply a professional relationship between us. If you are seeking therapy or if your anxiety is severe, and especially if you are at the place where you are feeling hopeless, please reach out to someone for support, in addition to taking this course.
If you live in Montana or Colorado, give me a call and we can decide whether we are a good fit to work together. If not, I can assist with referrals. If you live outside of those areas please call a therapist in your area for support, in addition to taking my course.